Auto Ban Discord Bot
0
Full Auto Ban Bot guide, with invite link to add to your server, along with Automod commands and any Discord bot upvote rewards.
0
upvotes in March
Auto Ban Discord Bot Described
: Protecting Discord Id/server username identity and automatically bans any attempts to impersonate a 'reserved' username

To protect against Discord Identity/Impersonation this bot monitors both Discord Id and server (guild) profile names and automatically bans anyone who attempts to impersonate a 'reserved' username(s).

The bot then monitors incoming new members and member name updates and compares with the 'reserved' list. If there is a match the user is presumed to attempt impersonation and is automatically banned.

Functionality
• (Basic) Register a single '@User' to be reserved.
• (Premium) Register multiple '@Roles' to be reserve all users with matching roles.
• (Premium) Every minute it scans and updates roles list

• Define severity event to either automatically "ban" or "rename" violating username.
• Tracks both Discord ID and server (guild) profile usernames.
• Scans automatically guild level name change events.
• Scans automatically incoming new members.
• Automatically bans when a 'reserved' username(s) match are found.
• Specify dedicated 'log-channel' for all bot message/results.
• Warns (basic) or displays (premium) usernames that contain non-Latin charsets for manual banning.
• List all members and Discord ID for visual scan.

Help provided through dedicated Discord Support Server.
Check out the home page for the full
Discord Bot
List.
Frequently Asked Questions
How to configure bot?
using /setup-add @username
Display current configuration
using /setup-view
How do I add Auto Ban Discord Bot to my server?
You can add Auto Ban to your Discord Server by pressing 'Add Auto Ban Discord Bot' on this page.
More Discord Bots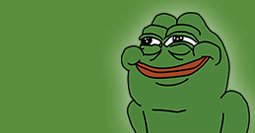 5,711
A global currency game for collecting items, getting rich, robbing friends, taking care of virtual pets, gambling, and so much more.