Creamy | [クリーミー]
3
3
upvotes in March
Creamy makes your server more interactive. Economy | Animated Profiles | MiniGames | Starboard | Fishing | Welcome | Reaction Roles | Auto Roles | Join Roles | Anti Raid | Gifs
Creamy (u.help)
Promote server interaction and moderate effectively.
Creamy provides a suite of moderation tools, including an auto-moderating spam tool with warnings and punishments, an automatic Discord invite blocker, and more! Creamy also provides some fun commands, an economy with minigames, and utilities.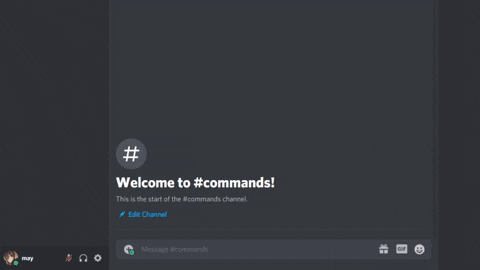 Role functionality
Reaction roles (self roles)
Auto roles (roles given on EXP earned)
Join roles (roles automatically given on join)
Economy
Global currency (🍫)
Daily free chocolates
Custom, pretty, and clear user profile cards
Anime and entertainment-related backgrounds
Global experience
Local (guild) experience
Games
Fishing commands
Gambling commands
Waifu command (claim your own!)
Utilies
Dice rolls for TRPGs
Coinflip
Emotes
Bilingual
English
Japanese
Spanish
??? (more coming soon)
And more miscellaneous fun/utility commands!