Hallo daar,
League-FM Bot is een Radio Bot die eenvoudig te gebruiken is.
U kunt op elk moment ondersteuning krijgen in de Support Server
Info over ons
Wij zijn een online radio genaamd League-fm.
Onze doelgroep zijn vooral tieners en volwassen jongeren.
Wat wij draaien wij draaien van de Top 40 tot de pubknallers!
En natuurlijk niet te vergeten jullie aanvraagjes!
Handige Linkjes Kenmerken
League-FM bot heeft verschillende functies die u hierover kunt bekijken
Enkele van de functies worden hieronder vermeld
Functies
!restartmuziek - Restart de muziek als hij stil is.

!setvolume Volume - Pas het volume aan.

!setkanaal KanaalID - Pas het muziek kanaal aan.

!vote - Kan je makkelijk op onze bot voten in discord servers.
Let op
Zorg dat je !setkanaal hebt gebruikt voordat je de bot gebruikt.
Support Ons
U kunt League-FM Bot steunen door de bot uit te nodigen, voor ons te stemmen op Top.gg
U kunt hier sponsor worden
Server vanaf 1 euro donatie kan je al VIP worden
Contact
Eigenaar => GijsWasHier#4809

Bestuur => Thijs#5337

Bestuur => Joranツ#0991

Bestuur => Gerian.#2020

Dev => Stijn | SBDeveloper#6661

Discord server

[email protected] voor zakelijk contact
M.v.g. Bestuur League-FM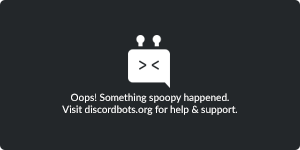 Check out the home page for the full Discord Bot List.