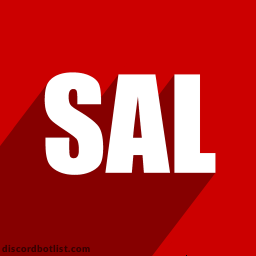 SafetyAtLast™ Discord Bot
0
Full SafetyAtLast™ Bot guide, with invite link to add to your server, along with any Discord bot upvote rewards.
0
upvotes in March
SafetyAtLast™ Discord Bot Described
: SafetyAtLast is a unique moderation bot focused around malware prevention, user safety, and more!

SafetyAtLast is a unique bot centered around keeping users safe with malware prevention and more. Our bot will keep you safe from IP loggers and malware by scanning every link a user posts and deleting them if found to be malicious by our scanning API's. Our bot also includes moderation commands, logging, utility commands like auto-role, and role persistence to make sure users never lose a role by leaving and rejoining to keep mute evaders muted. Our bot will include much more like automated moderation and other unique and useful features in the future. If you want to stay updated with the bots progress you can see our Trello page here. https://trello.com/b/hk8Nf4b5/

Check out the home page for the full

Discord Bot

List.

Frequently Asked Questions

How do I add SafetyAtLast™ Discord Bot to my server?

You can add SafetyAtLast™ to your Discord Server by pressing 'Add SafetyAtLast™ Discord Bot' on this page.