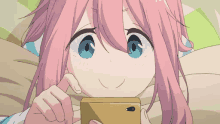 😻 | Mais um bot para Discord




Olá eu me chamo Safira um bot para Discord

❓| Oque eu posso fazer




Bom, eu não sou lá aquelas coisas mas acho que posso le ajudar no seu servidor 🤓
Eu sou um Bot focado em moderação, diversão e configuração entre outros! 😻
Um dos meus comandos principais e o s!config Nele você pode configurar Contador de Membros no tópico do canal, Meu prefixo, Sistema de mensagens apagadas
, autorole entre outros!
Achou interessante? Me adicione apertando Aqui

😨 | Ah não um erro!




Bom todos temos erros, inclusive eu, mas o meus erros podem ser corrigidos! Basta entrar no meu servidor de suporte: Clicando Aqui! que meu criadores irão concertar! 🤓

Check out the home page for the full Discord Bot List.