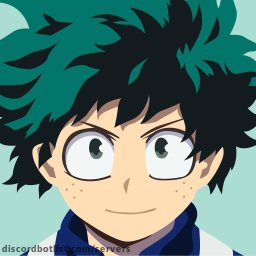 Weeb central! Discord Server
0
Full Weeb central! Server information, with invite link to join, along with Anime channels and any related servers.
1
upvotes in March
The Weeb central! Discord server has 5 online members and 1 upvotes.
Weeb central! is a Anime Discord Server.
Weeb central! Discord Server Described
: For all the weebs out there! Watch out! the server is not finished yet
Just an average anime discord server trying to get big, but if you want to you can join!
although the server is not done yet, but we will try to finish it as soon as possible and make it a great server!
Information
5
Online
9
Members
Similar Discord Servers
0
11,120 Online 95,397 Members
A place for people to socialize in with fellow weebs or just normal non-otakus, hundreds of cool emojis and fun events.
0
19,818 Online 95,238 Members
Commission any of our thousands of verified artists or join for feedback,events,social,tutorials in this art server