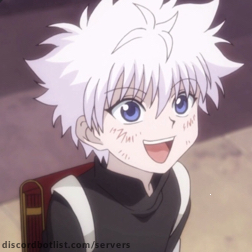 Anime Hangout & More Discord Server
0
Full Anime Hangout & More Server information, with invite link to join, along with Anime channels and any related servers.
1
upvotes in March
The Anime Hangout & More Discord server has 22 online members and 1 upvotes.
Anime Hangout & More is a Anime Discord Server.
Anime Hangout & More Discord Server Described
: This server is fun and a great way to share some anime.
This server is all about fun and expressing you loe for anime but we do more than anime we basically talk about roblox and other games please join because at 100 members I will do a giveaway and at 50 I will do a mod application so stay active and have fun.
Information
22
Online
38
Members
Similar Discord Servers
0
125,774 Online 648,120 Members
1. Anime Network on Discord!💛🌐 We connect 500.000+ anime fans on Discord and Steam. Do you enjoy Anime? Join us!✨
0
25,162 Online 147,634 Members
Whether you've written 10 lines of code or have been coding and programming for 10 years, all programmers are welcome!