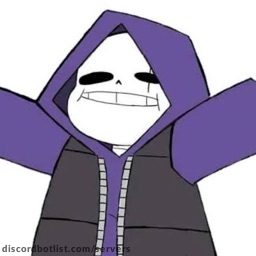 Awesome People B) Discord Server
0
Full Awesome People B) Server information, with invite link to join, along with Gaming channels and any related servers.
0
upvotes in March
The Awesome People B) Discord server has 7 online members and 0 upvotes.
Awesome People B) is a Gaming Discord Server.
Awesome People B) Discord Server Described
: We need to have more members in here so that we can make this server a bit active again. It's still is but not that much anymore.
Just vibe and have fun with people in this server, I guess. We play a lot of games like OSU! Mania, Roblox, Minecraft, FNF and some of the Discord Bots. We also have a music bot so you can listen to your favorite music in background.
Information
7
Online
16
Members
Similar Discord Servers
0
4,351 Online 66,011 Members
Among Us India Community ⭐ Hangouts ⭐ Gaming ⭐ Exciting Events ⭐Giveaways ⭐ Meet New People and a lot more
0
4,568 Online 44,947 Members
The community server of One Piece based YouTuber, B.D.A. Law.