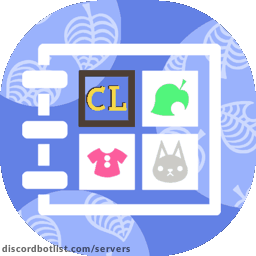 Catalog Land Discord Server
0
Full Catalog Land Server information, with invite link to join, along with Gaming channels and any related servers.
4
upvotes in March
The Catalog Land Discord server has 1.00k online members and 4 upvotes.
Catalog Land is a Gaming Discord Server.
Catalog Land Discord Server Described
: An Animal Crossing: New Horizons server with a friendly & welcoming community, tons of giveaways, catalog islands, weekly events, and more!
🌴 Welcome to Catalog Land! 🌴
We aim to provide a safe, one-stop location for all your Animal Crossing: New Horizon needs, while also promoting the sense of community that Animal Crossing is all about. Through the use of events, bot games, chat areas, and more, we seek to create a community oriented server centered around cataloging, but also offers a variety of entertainment that allows the creation of friendships along the way.
✨ Here's what we offer:
Catalog Islands
Daily Giveaways
Fun Events
A Server Shop
Self Assignable Roles
Bot Games
Frequent Raids
Daily Hype/Flash Giveaways
Weekly Contests
Fast-Growing Community
A Villager Request System
Safe, Fun, and Family Friendly Environment
✈️ Oh drumsticks, it looks like we're landing. We hope to see you soon! Have a good flight, friend! 🦤
Information
1,001
Online
4,690
Members
Similar Discord Servers
0
165,676 Online 702,598 Members
Official Discord for Grand Quest Games, makers of Roblox game Grand Piece Online.
0
65,424 Online 647,264 Members
Axies are fierce, fantasy pets that you can battle & collect while earning crypto!