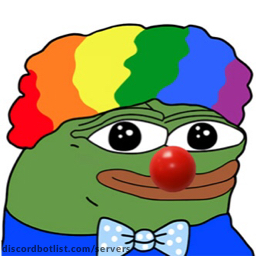 Dank Crankers Discord Server
0
Full Dank Crankers Server information, with invite link to join, along with Economy channels and any related servers.
1
upvotes in March
The Dank Crankers Discord server has 10 online members and 1 upvotes.
Dank Crankers is a Economy Discord Server.
Dank Crankers Discord Server Described
: This is my brand new dank memer server that i made together with my friend
We host daily giveaways and future heists and do invite rewards and also rob heists will be permanently disabled
Information
10
Online
13
Members
Similar Discord Servers
1
50,948 Online 325,567 Members
The official support server for the second largest running bot on Discord, Dank Memer!
0
11,913 Online 89,573 Members
active dank memer trading server (rob and heist disabled) with daily giveaways, friendly heists and a fun community! ♡