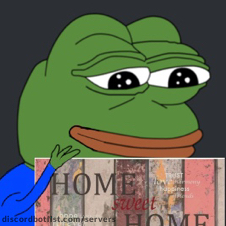 нσмє нσмє кιиg∂σм 👑🏰 Discord Server
0
Full нσмє нσмє кιиg∂σм 👑🏰 Server information, with invite link to join, along with Meme channels and any related servers.
7
upvotes in March
The нσмє нσмє кιиg∂σм 👑🏰 Discord server has 17 online members and 7 upvotes.
нσмє нσмє кιиg∂σм 👑🏰 is a Meme Discord Server.
нσмє нσмє кιиg∂σм 👑🏰 Discord Server Described
: Dank Memer Server! We do Giveaways every now and then, play games like minecraft, COD, etc, and would love to see some new faces. Hope to see you soon!
We do Dank Memer Giveaways, and would love to meet new people. We have events were you could win a prize (Dank Memer prize) and we will try our best to keep the server up and running well. Thanks for reading!
Information
17
Online
31
Members