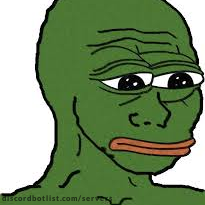 dank humans Discord Server
0
Full dank humans Server information, with invite link to join, along with Economy channels and any related servers.
1
upvotes in April
The dank humans Discord server has 4 online members and 1 upvotes.
dank humans is a Economy Discord Server.
dank humans Discord Server Described
: All about dank memer we would love to see you here!!small and big donations accepted https://discord.gg/WMFjaZf7ST
Hello mate welcome to dank humans rob is disabled so is heisting we are not a premium dank server… Sad noises…oh well we can still have fun make sure to join we do gaws we accept big and small donations
Information
4
Online
3
Members
Similar Discord Servers
0
50,948 Online 325,567 Members
The official support server for the second largest running bot on Discord, Dank Memer!
0
11,913 Online 89,573 Members
active dank memer trading server (rob and heist disabled) with daily giveaways, friendly heists and a fun community! ♡