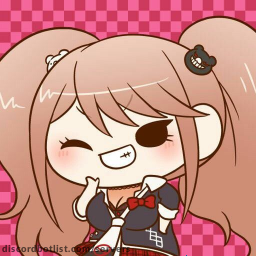 Hotel Mirai Discord Server
0
Full Hotel Mirai Server information, with invite link to join, along with Anime channels and any related servers.
0
upvotes in April
The Hotel Mirai Discord server has 3 online members and 0 upvotes.
Hotel Mirai is a Anime Discord Server.
Hotel Mirai Discord Server Described
: Danganronpa is a great fun game, so why not join a sever about it?
Danganronpa, a anime & game is about a killing school runed by Junko Enoshima! All the kids have "uliments" witch are there talents, talents, things there amazing at!
Information
3
Online
3
Members
Similar Discord Servers
0
1,184 Online 58,534 Members
A server for the mobile game Hotel Hideaway. Join us to meet new friends & rift together ♥
0
3,876 Online 14,142 Members
We are an active fan discord focusing on Hazbin Hotel and Helluva Boss with sections for roleplay, art, LGBT+ and more!