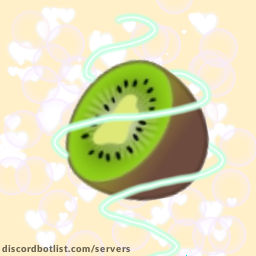 Kiwi squad🥝 Discord Server
0
Full Kiwi squad🥝 Server information, with invite link to join, along with Social channels and any related servers.
0
upvotes in March
The Kiwi squad🥝 Discord server has 10 online members and 0 upvotes.
Kiwi squad🥝 is a Social Discord Server.
Kiwi squad🥝 Discord Server Described
: A fun server with both swedish and english channels.
Kiwi squad is a fun server and community. This is a server for everyone; you can game, chat and laugh together no matter who you are. We have a few different bots that can play music and help the owner with different commands.
Information
10
Online
26
Members
Similar Discord Servers
0
24 Online 39 Members
The server is here to be a chill place for people to hang out and make friends.
0
13 Online 23 Members
Your go-to server for memes, gaming, chatting and more!