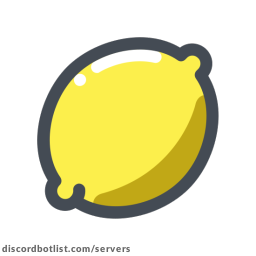 Lemon Squad Discord Server
0
Full Lemon Squad Server information, with invite link to join, along with Gaming channels and any related servers.
1
upvotes in March
The Lemon Squad Discord server has 15 online members and 1 upvotes.
Lemon Squad is a Gaming Discord Server.
Lemon Squad Discord Server Described
: Nice to meet you here! Just take a sour pice of pizza and chill with us ;)
IDK what to write here. I'll add something here later :P
Information
15
Online
19
Members
Similar Discord Servers
0
27,911 Online 170,731 Members
Join us to keep up to date with all things Battlefield, find squad mates & more! Community run, supported by EA & DICE.
0
8,424 Online 89,492 Members
FUT & CHILL is a FIFA 23 community for trading tips, sniping filters, and squad help. Join us today!