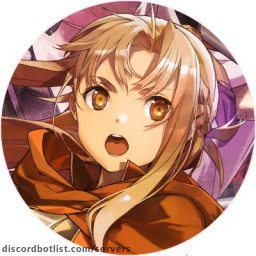 My Weeb Station Discord Server
0
Full My Weeb Station Server information, with invite link to join, along with Anime channels and any related servers.
0
upvotes in April
The My Weeb Station Discord server has 25 online members and 0 upvotes.
My Weeb Station is a Anime Discord Server.
My Weeb Station Discord Server Described
: A Fun server for anime watcher and gamers
This is a server for anime watchers and weebs and also gamers. If you are interested feel free to join. And also have fun while your in and invite more people if you want.
We have:
Main channel like any other server
Bot for fun like shoob, mudae, dank memer and more
Ranking system. Join if you want to know more about it
Other channels that are for Anime like ligh-novel, manga and more
Introduce channel for people to know you more.
And much more fun stuff. Please join to help this server grow
This is also a dead server, if you want to make it alive, your welcome to join us.
Information
25
Online
46
Members
Similar Discord Servers
0
11,120 Online 95,397 Members
A place for people to socialize in with fellow weebs or just normal non-otakus, hundreds of cool emojis and fun events.
0
20,389 Online 94,086 Members
Active Anime Community 🌸 Genshin Impact 🌸 Weebs, Chiller and Gamers 🌸 500 Emojis 🌸 Meet New People 🌸 Relaxed 🌸More