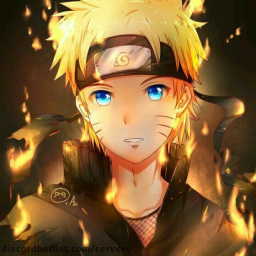 Naruto Discord Server
0
Full Naruto Server information, with invite link to join, along with Roleplay channels and any related servers.
1
upvotes in March
The Naruto Discord server has 9 online members and 1 upvotes.
Naruto is a Roleplay Discord Server.
Naruto: Broken Lineage Discord Server Described
: A cool, fun, small roleplay server
Sage of six paths, he was said to be a god after defeating ten tails and dividing its power equally into biju, many many decades later the senju clan's leader Akiro Senju created konoha, while the uchiha's leader Subaru uchiha did not like the idea of senju's taking credit for forming konoha so he waged war against konoha, but it led to Subaru's death, Akiro was loved by the village and was accepted by the daimyo's, many many years later the second great ninja war occurred where the land of wind and land of earth had a dispute since the land of wind killed a jinchuriki from the land of earth which then led to the deaths of the first kazekage and second tsuchikage after the two of them had a death match. Konohagakure assisted the Sanugakure since at the time they had an alliance, four shinobi from Konoha where recognized, the soon to be third hokage, the great doctor and two others who's whereabouts are unknown at the meantime.
The current era there are many disputes especially with Kirigakure, the third great ninja war may just happen because of them, what will you do to stop this?
What do we have?
A short lore that can be expanded upon
A small staff that will help you
And nothing much lol, the server IS new after all lol
Looking for staff members!
Information
9
Online
13
Members
Similar Discord Servers
0
8,057 Online 63,527 Members
The #1 Discord server for fans of Scarlet/Violet, and everything else POKÉMON!
0
7,831 Online 54,581 Members
Official server for Project Shinobi - an Open World Naruto inspired MMORPG game by Osiris and his team!