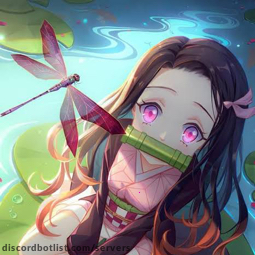 Nezuko Mini Camp is gae Discord Server
0
Full Nezuko Mini Camp is gae Server information, with invite link to join, along with Anime channels and any related servers.
0
upvotes in March
The Nezuko Mini Camp is gae Discord server has 2 online members and 0 upvotes.
Nezuko Mini Camp is gae is a Anime Discord Server.
Nezuko Mini Camp is gae Discord Server Described
: NEZUKO simp jajassmsnssjskksjsnsnhshahshshshshshhshsh
We simp for nezuko and have waifu
Ehhehehshhshshhshhshshshsshhshdhhdhhdhddhdhdhddhdhhdehdhhdhhddbdhddbsbdhhshshddjjdjdjdjkdidisiisiss
Information
2
Online
5
Members
Similar Discord Servers
0
2,106 Online 172,862 Members
🧙 Home of Shell Shockers, Basket Bros, F13: killer puzzle, Merc Zone, Slayaway Camp, Slashy Camp, Cybergeddon & More!
0
39,931 Online 171,432 Members
Official Discord server of Foxhole - the persistent world sandbox MMO.