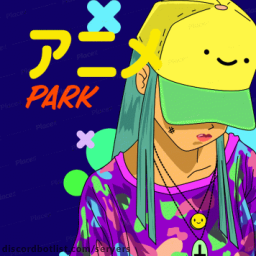 アニメ🌺Park Discord Server
0
Full アニメ🌺Park Server information, with invite link to join, along with Community channels and any related servers.
7
upvotes in March
The アニメ🌺Park Discord server has 36 online members and 7 upvotes.
アニメ🌺Park is a Community Discord Server.
アニメ🌺Park Discord Server Described
: Hi, welcome to Anime Park: I hope you enjoy your stay here!
Hi, welcome to Anime Park
I will not stress you with all the rules , just know our 2 important ones:
1.) Use common sense
2.) Don't be cringe
◇────◇────◇────◇────◇────◇
What are we?
We're a constantly evolving community of friends who have one goal; having fun. By joining Anime Park, you've made the decision that you want to be a part of something big. You've made the first big leap to commit yourself to a community. It's very important that I tell you some things first.
Be the change you want to see in our community.
You can treat this place like it's yours. We're always looking for passionate individuals who want to express their ideas and contribute in any way whether its an overall positive atmosphere or to express yourself, we seek to empower those with good intentions.
Do not expect the same experience with this community as you have gotten with others.
Our Staff
We are a server run by the people. Our Helpers are our most active and influential members who have earned the title of @The Wise . We're always looking for more Helpers, there is no server quota, it's given to those who are passionate about the server, and genuinely seek to improve it.
◇────◇────◇────◇────◇────◇
What's unique about us?
We have lots of unique ideas that not many other servers have introduced including
Anime Nights - Which are trusted people that host animes that have been voted by the people for the people.
Movie Nights - Which is similar to Anime Nights but we host movies
Game Nights - Where we play a variety of games and winners get Discord Bot rewards.
◇────◇────◇────◇────◇────◇
We Hope You Enjoy Your Stay In
アニメPark
Information
36
Online
62
Members