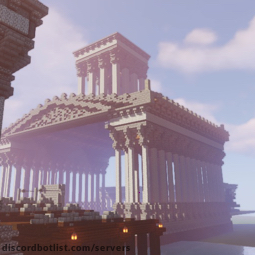 Realm access server Discord Server
0
Full Realm access server Server information, with invite link to join, along with Gaming channels and any related servers.
1
upvotes in March
The Realm access server Discord server has 3 online members and 1 upvotes.
Realm access server is a Gaming Discord Server.
Realm access server Discord Server Described
: We are a Minecraft server for Realms
Welcome to THE REALM
We are a server for Minecraft realms
Our main realm is a survival no cheats no mods
We have a access server just to make sure you are the kind of person we want
We have chats
Currency (coming soon)
And more
Join THE REALM Today
Information
3
Online
6
Members
Similar Discord Servers
0
3,473 Online 104,074 Members
All Servers you may need on Discord are here. Don't forget to follow events and current news.