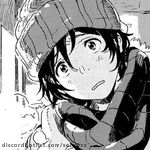 ˜"*° Discord Server
0
Full ˜"*° Server information, with invite link to join, along with Social channels and any related servers.
2
upvotes in March
The ˜"*° Discord server has 11 online members and 2 upvotes.
˜"*° is a Social Discord Server.
˜"*°• rooftop •°*"˜ Discord Server Described
: rooftop is mosly a server where you can talk and make friends, we have fun games for everyone, self roles, movie nights and more
my sever is mosly about making freinds and talking to other people, we have self roles, and introduction tags, that will helps us know each other, fun games like skribble, chest and more, and movie nights, you get to experience a great time, the owner is really nice, so please join rooftop and make friends!
Information
11
Online
28
Members
Similar Discord Servers
0
16,992 Online 157,212 Members
🚀 Rocket League · 🎉 Giveaways · 🛒 Trading · 🔐 Middlemen · 🏆 Ranks · 🎮 LFG · 🚀 Rocket League
0
7,246 Online 77,513 Members
Mantle is the awesome cape & cosmetic system which works with your favorite clients. Learn more at mantle.gg