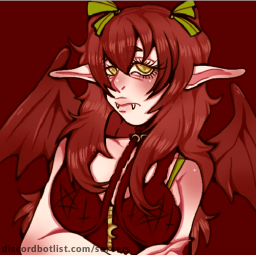 Alyx Support Discord Server
0
Full Alyx Support Server information, with invite link to join, along with Community channels and any related servers.
1
upvotes in March
The Alyx Support Discord server has 8 online members and 1 upvotes.
Alyx Support is a Community Discord Server.
Alyx Support Discord Server Described
: A support server for the Discord bot Red Succubus
A support server;
Support channels;
Community channels where you can post images and chat and post memes.
We own a free Image API & Dashboard.
A Bot-Status channel that shows if the bots are offline as well as the api(s).
Some other cool bot related features.
Information
8
Online
16
Members
Similar Discord Servers
0
50,948 Online 325,567 Members
The official support server for the second largest running bot on Discord, Dank Memer!
0
54,541 Online 266,771 Members
The best bot to build and grow your Discord server