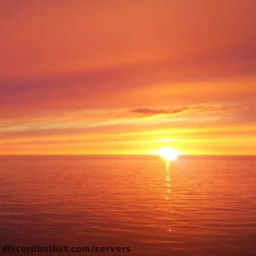 Sunset Paradise Discord Server
0
Full Sunset Paradise Server information, with invite link to join, along with Community channels and any related servers.
0
upvotes in March
The Sunset Paradise Discord server has 17 online members and 0 upvotes.
Sunset Paradise is a Community Discord Server.
Sunset Paradise Discord Server Described
: SunSet Paradise is a place where if you want to come and chill, meet new friends, talk about games like Fortnite, Roblox, Minecraft, Rocket League, Call of Duty, and Apex Legends
SunSet Paradise
Ever wanted to join a decent sever? Well SunsSet Paradise should be a good place to go. In SunSet Paradise you can chill and hangout and talk about some games that are listed in the sever.
What does SunSet Paradise give you, that you are asking?
What does SunSet Paradise provides?
Gaming channels to talk about!
Fortnite
Minecraft
Rocket League
Roblox
AND
Self Promo
Gaming Severs
Community Severs
PartnerShips
SunSet Paradise is a community sever, gaming, and a place to hangout with friends and make cool new friends.
Why not come and join to have a amseome time in SunSet Paradise!
Server Link Down Below https://discord.gg/yxRuSnwNwS
Information
17
Online
40
Members
Similar Discord Servers
0
94,824 Online 739,706 Members
💬 Tons of cool people to meet! 🍥Active Server🎁 Frequent Giveaways 💌 A very-welcoming server 🔊 Fun Voice Chats!
0
40,418 Online 307,470 Members
Active 24/7 🌸 Many giveaways 🌼 Super friendly community 🌸 Art channel 🌼 Selfies channel 🌸 Active VCs 🌼 500 emotes