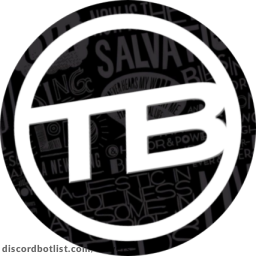 🎄 Team Beam 🎄 Discord Server
0
Full 🎄 Team Beam 🎄 Server information, with invite link to join, along with Gaming channels and any related servers.
7
upvotes in April
The 🎄 Team Beam 🎄 Discord server has 18 online members and 7 upvotes.
🎄 Team Beam 🎄 is a Gaming Discord Server.
🎄 Team Beam 🎄 Discord Server Described
: A Club Community In a game called "Brawl Stars"
ClubGames and Tournaments.
Fun Bots.
Brawl Guides.
Everything Well explained.
Invite Rewards.
A channel to roast the worst thing in Brawl Stars "Randoms" (toxicity free channel).
Information
18
Online
60
Members
Similar Discord Servers
0
6,685 Online 124,250 Members
Nick Eh 30's family-friendly community, known as the Eh Team. Let's play some Fortnite! 🙌
0
6,735 Online 59,041 Members
Join the most active NFL server on Discord! Chat with fans from all teams! Come check out what we have to offer!