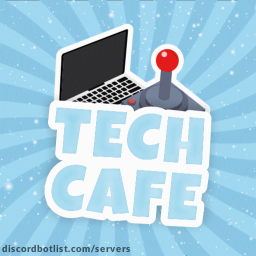 ✧・゚ Discord Server
0
Full ✧・゚ Server information, with invite link to join, along with Community channels and any related servers.
2
upvotes in April
The ✧・゚ Discord server has 56 online members and 2 upvotes.
✧・゚ is a Community Discord Server.
✧・゚: *Tech Café ☕*:・゚✧ Discord Server Described
: A discord cafe server about Tech, Gaming and making friends!
What is this server about?
This server is for any geek that likes tech and/or gaming! It's just like a café, but online.
Maybe you'll find your best friend in our server, how cool is that?!
Information
56
Online
116
Members
Similar Discord Servers
0
32,159 Online 125,222 Members
The LinusTechTips Discord, aka your place to talk tech! lttstore.com
0
8,860 Online 43,879 Members
Official Server of the Discord Game SOFI. Collect from 40,000+ Characters • Anime • Kpop • Webtoon • Vtuber • Genshin • Pokemon • Battling • Dungeons • Monsters • Card Game • RPG