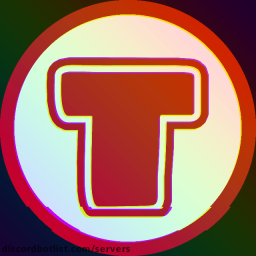 TG Mod hangout Discord Server
0
Full TG Mod hangout Server information, with invite link to join, along with Roblox channels and any related servers.
3
upvotes in March
The TG Mod hangout Discord server has 31 online members and 3 upvotes.
TG Mod hangout is a Roblox Discord Server.
TG Mod hangout Discord Server Described
: Server about a youtuber TG mod. Here you can enjoy and meet other people..
Join TG mod discord server. Here, members, staff and the owner( TG mod) can connect, communicate and socialise with each other. The server is well organised with bots and has a very strong security so there will be no threat to server. Many activities have been setup for your entertainment so what are you waiting? Join it now!
Information
31
Online
83
Members
Similar Discord Servers
0
25,162 Online 147,634 Members
Whether you've written 10 lines of code or have been coding and programming for 10 years, all programmers are welcome!