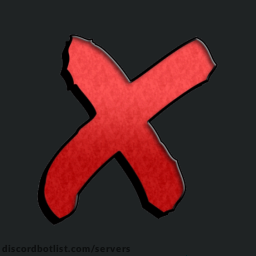 Xeam Discord Server
0
Full Xeam Server information, with invite link to join, along with Social channels and any related servers.
4
upvotes in March
The Xeam Discord server has 57 online members and 4 upvotes.
Xeam is a Social Discord Server.
Xeam Discord Server Described
: Wij zijn een leuke, active, gezellig en snel groeiende community. Benieuwd? Kom zeker langs!
🙌Xeam🙌
▃▃▃▃▃▃▃▃▃▃▃▃▃▃▃▃
Wij zijn de community waar jij helemaal jezelf kan zijn, nieuwe mensen kunt leren kennen, samen gamen of gewoon lekker met elkaar kletsen in de chats of spraakkanalen! Iedereen is welkom; jong of oud, Nederlander of Belg, er is plek zat voor jou!
Wat hebben wij te bieden;
» Gezelligheid
» Streamer rollen
» Een plaats voor iedereen
» Mogelijkheid om staff te worden
» Actieve VC
» Actieve Chats
» Vriendelijke leden & staff
» Server Evenementen
» Muziek Avonden
» Game Avonden
Ook kun je zelf kiezen welke rollen (games) er bij jou passen. Staat er een spel die jij speelt nog niet tussen? Dan kun je deze suggereren :)
Games die wij op dit moment spelen; Minecraft, Overwatch, World of Warcraft, World of Tanks, League of Legends, Among us, Rocket League, WarThunder, GTA, CSGO, Sea of Thieves en Call of Duty.
En…? Al overtuigd?
Ja? Klik dan op het "JOIN'' knopje en dan zien we je zo verschijnen!
Information
57
Online
154
Members