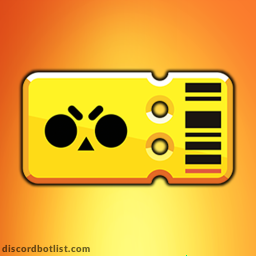 Upvote Brawl Pass

This bot simulates the Brawl Pass of Brawl Stars, a game from supercell. Matches, quests, gems, items, badges and MUCH more!
Important commands:
-profile • Shows your progress.
-quest • Shows your current quest.
-quest new • Gets a new quest.
-brawl • Stars a match.
-inventory • Shows your inventory.
-shop • Shows the shop.
-season • Shows info about current season.
-daily • Gets a daily reward.
-prefix • Changes brawl pass prefix.
-help • Shows all commands.
The bot also allows you to change its prefix, so in case you don't know brawl pass's prefix for a server just mention him and he will tell you!
Please note that this is not vinculated with Supercell.
Check out the home page for the full
Discord Bot
List.