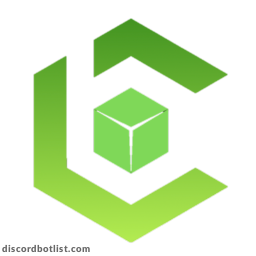 Corrupt Bump Discord Bot
0
Full Corrupt Bump Bot guide, with invite link to add to your server, along with Social commands and any Discord bot upvote rewards.
0
upvotes in March
Corrupt Bump Discord Bot Described
: A super easy to use discord bump bot that sends your ad to many servers to help you grow.

About




Corrupt Bump is a fast and simple to use discord bump bot that bumps/advertise your servers directly to different servers. This bot was made and is being maintain by Vertex Advertising & Corrupt Advertising. We plan to release updates to keep the bot working and stable for you to use.

Get Setup




Setting up the bot is very fast and simple. All you need to do is run the following commands. cb!setdesc [Server Description], cb!setinvite [CHANNEL], cb!settype [Server Type] then you can run cb!bump and your server will be bumped/advertised. For a list of commands just run cb!help.

Premium




If you wish to get premium all you need to do is invite Corrupt Bump, Vertex Bump, and Paw Bump. Once you do that wait 5 mins and your server will get premium on ALL 3 bots!

Vote!




By voting for Corrupt Bump you get to lower your bump cooldown to 40 mins! Vote now!

Bot Commands




For a list of commands just run cb!help

A bot made and maintained by Corrupt Advertising & Vertex Advertising.

Check out the home page for the full

Discord Bot

List.

Frequently Asked Questions

How do I add Corrupt Bump Discord Bot to my server?

You can add Corrupt Bump to your Discord Server by pressing 'Add Corrupt Bump Discord Bot' on this page.
Related Discord Servers
0
11,675 Online 87,960 Members
Defeat arenas to unlock fighters and abilities! Explore the world to discover arenas. Battle Enemy NPCs and win!
0
506 Online 29,126 Members
This server is for discussing strategies and gameplay mechanics for Cryptopia!