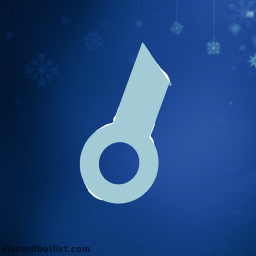 Upvote KeyFM

KeyFM is an online radio station which brings together friends and family to listen to some of the hottest tunes happening now.
What is KeyFM?
KeyFM is a international, non-profit and licensed radio station which strives for the 100% best. We strive to create the best entertainment for our listeners world-wide, all you need is the internet to tune in.
Commands
!help - List Commands
!join - Joins your VC and plays KeyFM
!leave - Leaves the VC you are in.
!nowplaying - Tells you what is playing right now
!timetable - Tells you who is up now, next and also later.
!request (mesage) - Send a request to the on air DJ
Social Media
Twitter: https://twitter.com/KeyFMRadio
Twitch: https://twitch.tv/KeyFMRadio
Discord: https://kfm.ooo/discord
Check out the home page for the full
Discord Bot
List.