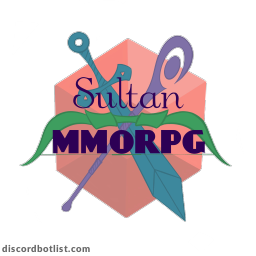 Upvote MMORPG

MMORPG discord bot. Where you can leveling, pvp, arena, upgrade system, quests, worldboss etc..
Everything about classic MMORPG! (join support server for more info)(TR/ENG )
Guild/Party System,Guild Leveling,Buffs,logo

Inventory/Craft/Jobs/upgrade system,global Market

3v3 Arena,Pvp Zone

Ranks (Honor, gold,level,gearscore…)

Item Systems

Item Upgrade System,gemsocket

Skill system,Skill Upgrade system

World Boss,dungeon

Farm mobs (Diffrent mobs)

Quests

and more…
http://discord.gg/q3t32HD
Join Support server for more info
https://docs.google.com/document/d/1JUAvl5Sl71w1Jc8r9W5KV6xDa_I_XRfhdj3wguqPHEI
Please Read Guide
You can start with choosing your class and nickname
1-)$Chooseclass classname
(Here classnames: Assassin - Archer - Berserker- Mage - Priest - Guardian )
2-)$SetNick 'Nickname'
'$SetBot' Firstly Use this command for Configure bot to your discord, if you haven't done before
Check out the home page for the full
Discord Bot
List.