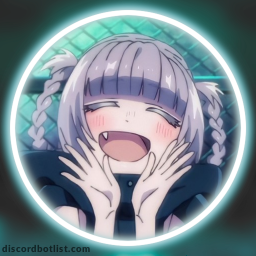 Upvote Nazuna

( ͡° ͜ʖ ͡°) Collect cards with over🔞10,000 WAIFU!😳 Meet waifu from anime, manga, games, vtubers + more! The naughtiest bot around!😈
The naughtiest ( ͡° ͜ʖ ͡°) waifu bot around!
Designed with passion, Nazuna is a modern bot, using the newest functions for Discord apps,
like buttons, slash commands and a context menu!
Multilanguage support! Now available in FIVE languages:
English, Polish, Italian, Vietnamese and Russian!
Use /nroll command to roll random ( ͡° ͜ʖ ͡°) naughty NSFW anime waifu!
You can gain many different waifu from the anime you love!
They come in special rarities! From 1★ to 6★!
Customize your waifu! Change their names to whatever you want!
Check out the home page for the full
Discord Bot
List.