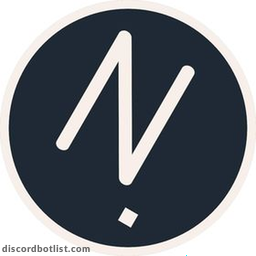 Nerve Music Discord Bot
0
Full Nerve Music Bot guide, with invite link to add to your server, along with Music commands and any Discord bot upvote rewards.
0
upvotes in March
Nerve Music Discord Bot Described
: A music bot that can make you happy

This is a music bot made by CantFind#0001 This is the cmd's

//help (h)
Display all commands and descriptions

//loop (l)
Toggle music loop

//lyrics (ly)
Get lyrics for the currently playing song

//np
Show now playing song

//pause
Pause the currently playing music

//play §
Plays audio from YouTube or Soundcloud

//playlist (pl)
Play a playlist from youtube

//pruning
Toggle pruning of bot messages

//queue (q)
Show the music queue and now playing.

//remove
Remove song from the queue

//resume ®
Resume currently playing music

//search
Search and select videos to play

//shuffle
Shuffle queue

//skip (s)
Skip the currently playing song

//skipto (st)
Skip to the selected queue number

//stop
Stops the music

//volume (v)
Change volume of currently playing music

Check out the home page for the full

Discord Bot

List.

Frequently Asked Questions

How do I add Nerve Music Discord Bot to my server?

You can add Nerve Music to your Discord Server by pressing 'Add Nerve Music Discord Bot' on this page.
Related Discord Servers
0
22,372 Online 127,819 Members
Community server of Green-bot! Join us now to talk about music and get support with the bot!
0
3,915 Online 78,952 Members
Known as MusiCamp, where everyone can do music! A community that are bound together by profession, and style of music.