Pulse Discord Bot
0
Full Pulse Bot guide, with invite link to add to your server, along with Music commands and any Discord bot upvote rewards.
0
upvotes in March
Pulse Discord Bot Described
: Pulse provides the best quality music for your discord server.

Pulse




Providing the best quality music



---
Easy commands
No audio lag
Ensures quick responses
99% uptimes
---
Help command:
---
Playing music:
---
Commands
== p!clear
Clears the current queue.
== p!config
Set the guild's config.
== p!guess
Play's a random song from a pre-loaded playlist to be guessed.
== p!help
Displays a list of commands for this bot.
== p!info
Info and important links about Pulse.
== p!lyrics
Finds the requested lyrics.
== p!nowplaying
Displays what the bot is currently playing.
== p!pause
Makes the bot pause/resume the music currently playing.
== p!ping
Get the client's latency.
== p!play
Choose a song/playlist or search for a song from YouTube to add to the song queue.
== p!queue
Displays what the current queue is.
== p!station
Choose a station to add to the song queue.
== p!repeat
Makes the bot repeat/stop repeating the player.
== p!seek
Seeks to the position in the song.
== p!shuffle
Shuffles the queue.
== p!skip
Skips the song currently playing.
== p!stats
Displays the current statistics of Pulse.
== p!stop
Ends the queue and disconnects from the voice channel.
== p!volume
Adjusts the volume of the bot.
Check out the home page for the full
Discord Bot
List.
Frequently Asked Questions
How do I add Pulse Discord Bot to my server?
You can add Pulse to your Discord Server by pressing 'Add Pulse Discord Bot' on this page.
More Discord Bots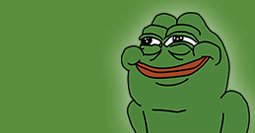 6,466
A global currency game for collecting items, getting rich, robbing friends, taking care of virtual pets, gambling, and so much more.