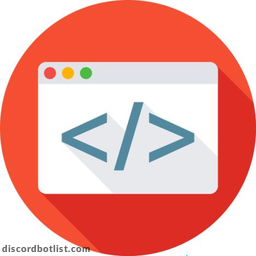 Simple Embed Discord Bot
0
Full Simple Embed Bot guide, with invite link to add to your server, along with Moderation commands and any Discord bot upvote rewards.
0
upvotes in March
Simple Embed Discord Bot Described
: Easy to use embed bot that will make your server beautiful! Customize your server by embedding messages!

You don't need to use embed generator or custom embed code anymore… Just simply use Simple Embed to embed messages! It's super easy to use, all you have to do is type the command and answer the bot!

Full Embed:
Create a full embed (title, description and image).
Usage: -embed full

Quick Embed:
Create a quick embed (title and description).
Usage: -embed quick

Image Embed:
Create an image embed.
Usage: -embed image

Note: @user or role, #channels, normal or custom emojis and linked image can be embedded.

For more information about the commands type -help

Join our support server https://discord.gg/s4rxqb6

Check out the home page for the full

Discord Bot

List.

Frequently Asked Questions

How do I add Simple Embed Discord Bot to my server?

You can add Simple Embed to your Discord Server by pressing 'Add Simple Embed Discord Bot' on this page.
Related Discord Servers
0
102,046 Online 459,263 Members
Community-run server for the League of Legends subreddit.
0
29,219 Online 197,488 Members
Hazem's Server, a young game developer who likes creating fun simple games such as PLS DONATE with over 400M+ plays