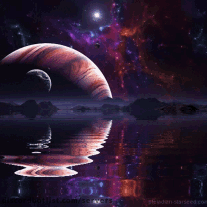 ⋆ Discord Server
0
Full ⋆ Server information, with invite link to join, along with Gaming channels and any related servers.
0
upvotes in March
The ⋆ Discord server has 42 online members and 0 upvotes.
⋆ is a Gaming Discord Server.
⋆·˚-༘-🔭𝓶𝓪𝓻𝓼 Discord Server Described
: Community server, small gaming server
A small community server where friends and gamers come together and play games. We have art, setup's, no mic hannels, rules, you channels, introductions, and more.
Information
42
Online
94
Members
Similar Discord Servers
0
16,992 Online 157,212 Members
🚀 Rocket League · 🎉 Giveaways · 🛒 Trading · 🔐 Middlemen · 🏆 Ranks · 🎮 LFG · 🚀 Rocket League
0
7,246 Online 77,513 Members
Mantle is the awesome cape & cosmetic system which works with your favorite clients. Learn more at mantle.gg