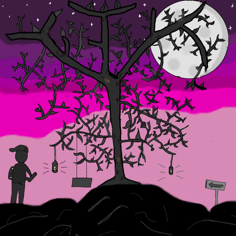 Chill Night Discord Server
0
Full Chill Night Server information, with invite link to join, along with Meme channels and any related servers.
1
upvotes in March
The Chill Night Discord server has 39 online members and 1 upvotes.
Chill Night is a Meme Discord Server.
Chill Night Discord Server Described
: Dank Memer Giveaway,Rob/Heist are always disable. Many Events,Giveaway,Heists.
Hi welcome to the Chill Night. It's a great Dank Memer Giveaway Server for you to join. Rob and Heist are always disable. You might have a lot of chance in winning giveaway because of less people in this server. We offered 20M+ weekly and daily heist+giveaway too,many more! Come and check it out :}
Information
39
Online
170
Members
Similar Discord Servers
0
29,147 Online 273,424 Members
The best discord server with active calls, chill chats, anime, memes, cool emotes, gaming, and nitro giveaways!
0
9,411 Online 252,817 Members
Meet friendly people from all over the world. Active, non-toxic and fun!