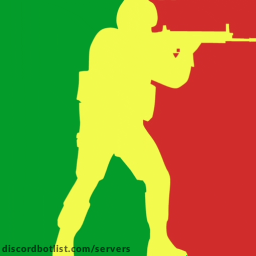 CS Discord Server
0
Full CS Server information, with invite link to join, along with Gaming channels and any related servers.
1
upvotes in March
The CS Discord server has 191 online members and 1 upvotes.
CS is a Gaming Discord Server.
CS:GO PT Discord Server Described
: Um servidor de csgo portugues (o maior).
Um servidor de csgo portugues (o maior), com o intuito de encontrar players e formar amizades!! Espero que gostes da tua estadia, qualquer coisa é só dispôr da staff!
Information
191
Online
1,187
Members
Similar Discord Servers
0
23,199 Online 322,257 Members
Discord's premier Pokémon GO community with raids, exclusive infographics, live events, and more! https://goottawa.live
0
23,533 Online 261,111 Members
PoGO Raids - a global Pokémon GO raiding community with 90k+ raids per month, chat, PvP, leader boards & infographics.