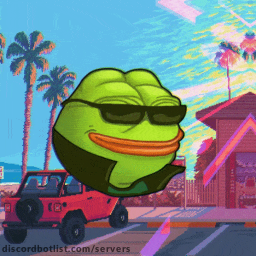 Ultimate Dankers Discord Server
0
Full Ultimate Dankers Server information, with invite link to join, along with Meme channels and any related servers.
1.32k
upvotes in March
The Ultimate Dankers Discord server has 2.98k online members and 1.32k upvotes.
Ultimate Dankers is a Meme Discord Server.
Ultimate Dankers Discord Server Described
: A lively community to play Dank Memer and other bots, find friends and enjoy tons of Giveaways, heists and events everyday !
Ultimate Dankers
・┈┈・┈┈・┈┈・
🐸┃Dank Memer premium Server with robbing and heisting disabled
💐┃Dank Memer, Karuta, Owo, Anigame, Mudae, Poketwo and more…
🌱┃Daily heist events, giveaways and minigames including Mafia, Skribbl, Rumble etc.
💌┃Active and friendly community to hang out with. Find new friends!
👛┃Stunning booster and investor perks.
🦋┃All kinds of emojis including Pepe, Anime and aesthetic emojis!
・┈┈・┈┈・┈┈・
╰─➤ Join in to experience a vibrant atmosphere!
🍰・Invite Link - https://discord.gg/danker
Information
2,975
Online
20,702
Members
Similar Discord Servers
0
39,029 Online 278,885 Members
The Official server for Fall Guys, a game developed by Mediatonic. Out now on PC, Xbox, PlayStation, and Switch!
0
32,755 Online 247,296 Members
The Official Discord of the MultiVersus!