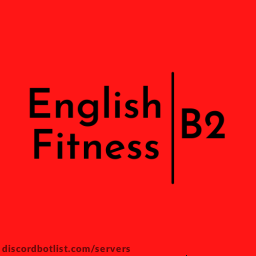 English Fitness B2 Discord Server
0
Full English Fitness B2 Server information, with invite link to join, along with Community channels and any related servers.
0
upvotes in March
The English Fitness B2 Discord server has 2 online members and 0 upvotes.
English Fitness B2 is a Community Discord Server.
English Fitness B2 Discord Server Described
: This is a bot that helps me manage my invite links
This invite link bot helps to know which member joined my server using which invite link. At present, I cannot know which member joined my server using what link and this creates a huge problem for me because I cannot kick out the users who joined using a particular link.
Information
2
Online
8
Members
Similar Discord Servers
0
66,420 Online 625,889 Members
Join the best place to practice your English skills, with thousands of native speakers and other eager learners!
13
34,519 Online 427,939 Members
18+ Young Adults. 1:1 Female/ Male Ratio. Active 24/7 chat and VC. https://discord.gg/sinful . IOS device watch to Join-> https://youtu.be/C2y8_hBfKok .Dating. Profiles. Social. Gaming. Egirl