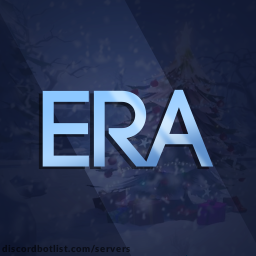 Era ❄ Discord Server
0
Full Era ❄ Server information, with invite link to join, along with any related servers.
1
upvotes in March
The Era ❄ Discord server has 19.2k online members and 1 upvotes.


Era ❄ Discord Server Described
: ERA is an OG Fortnite Multiplayer & Singleplayer private server experience.

The Project ERA discord was born in 2021 with the goal of letting YOU play OG Fortnite, both in singleplayer and recently with multiplayer modes too! Play your favorite game, chat, meet people, make friends or hang out in voice chat: that's what Project ERA is about! We're a friendly and supportive community, anyone is welcome! Thank you!
Information
19,243
Online
152,728
Members
Similar Discord Servers
0
9,921 Online 56,026 Members
Join the great Holdfast community! Participate in massive 200 player organised events.
0
2,744 Online 29,122 Members
We are a fanmade project for Geometry Dash with the goal of expanding 1.9! You must own the official game legally first.