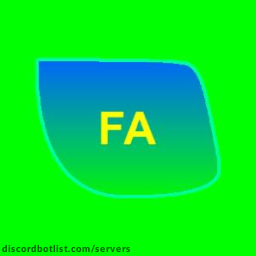 Fishy Advertising Discord Server
0
Full Fishy Advertising Server information, with invite link to join, along with Community channels and any related servers.
4
upvotes in March
The Fishy Advertising Discord server has 12 online members and 4 upvotes.
Fishy Advertising is a Community Discord Server.
Fishy Advertising Discord Server Described
: A advertising server to make your server grow!
Welcome to Fishy Advertising
| What we offer! |
『:wave: 』Warm Welcome and Community!
『:dizzy: 』We have a wide variety of advertising channels
『:star2:』 Loads of fun
『:chart_with_upwards_trend:』It will make your server grow, grow and grow even more!
『:alarm_clock:』 Auto ads! Get your ads posted every once in a while automatically!
『:handshake:』Free sponsorships! Get sponsored by us and we have a custom channel including your server invite and description!
『:potted_plant:』Growth tips! There is a channel for growth tips check it out to see how to grow your server even more!
So what are you waiting for? Join this server now to get your server grown!
Discord server invite: https://discord.gg/nXdHjCjCvD
Gif: https://tenor.com/view/discord-gif-18646848
Rainbow line: https://tenor.com/view/rainbow-line-gif-14432583
Information
12
Online
20
Members
Similar Discord Servers
0
8,965 Online 158,043 Members
Call of Duty: MW2 - Vanguard - Cold War Discord server with LFG, Tournaments, game discussion, advertising and more!
0
5,739 Online 109,380 Members
A server with active LFG, Tournaments, game discussion, events, advertising and more! Join us today!