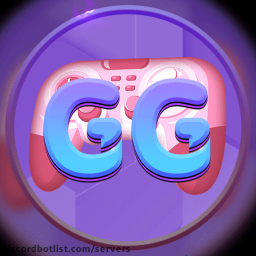 Gaymer Guild Discord Server
0
Full Gaymer Guild Server information, with invite link to join, along with any related servers.
0
upvotes in March
The Gaymer Guild Discord server has 259 online members and 0 upvotes.


Gaymer Guild Discord Server Described
: A space for queer gaymers looking for other friendly folks to game with! Everyone is welcome, as long as you're kind.

Gaymer Guild provides an ideal space to find other friendly people to game with! Gaming communities can be quite toxic and negative towards queer people, so this server was made as an solution.

Most members here are interested in Minecraft, Overwatch, League of Legends, Animal Crossing, Apex, Roblox, Dead by Daylight, Among Us, and Fortnite.

We love engaging with new members, so feel free to join and give the server a try!
Information
259
Online
1,091
Members
Similar Discord Servers
0
80,100 Online 231,772 Members
A large community of English speakers who discuss and play the MMORPG, Lost Ark
0
22,364 Online 99,275 Members
One of the largest Minecraft Hypixel SkyBlock Communities! Featuring the reforge optimizer bot. All players are welcome!