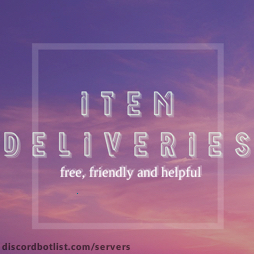 Item deliveries Discord Server
0
Full Item deliveries Server information, with invite link to join, along with Gaming channels and any related servers.
2
upvotes in March
The Item deliveries Discord server has 2 online members and 2 upvotes.
Item deliveries is a Gaming Discord Server.
Item deliveries Discord Server Described
: My server is for people who need help in Animal crossing come and check us out!
I give away free stuff with no limit just follow the easy steps and them DM me! I don't really know what else to put because it's really simple. I can tell you the steps:
Invite 3 people or 1 server.
You must have sent at least one message.
Now you just need to upvote this server
Then finally you need to PM me or message in the wish list chat.
And that's it! Then you can request however many times you like!
Hope to see you soon
Information
2
Online
6
Members
Similar Discord Servers
0
65,424 Online 647,264 Members
Axies are fierce, fantasy pets that you can battle & collect while earning crypto!
0
59,300 Online 463,563 Members
A Marketplace to Trade Animal Crossing: New Horizons Items & More