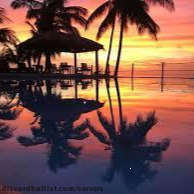 DORITOS LAND Discord Server
0
Full DORITOS LAND Server information, with invite link to join, along with Meme channels and any related servers.
1
upvotes in April
The DORITOS LAND Discord server has 14 online members and 1 upvotes.
DORITOS LAND is a Meme Discord Server.
DORITOS LAND Discord Server Described
: A small dank memer server with rob and heist disabled, friendly heists and (not yet daily) giveaways! We just recently started this server, so don't expect too much people in yet!
Dank Land is a small server with basically what other servers have, but a bit less.
We have fun minigames with prizes ranging from coins to pepe items!
Giveaways and heists! (not yet daily though T_T)
Auction, Trading and Coin Bomb centers!
And of course, we have AmariBot as our level manager and FriskyTool as our giveaway manager
To have daily giveaways and heists, join our server and invite your friends too!
Information
14
Online
35
Members
Similar Discord Servers
0
165,676 Online 702,598 Members
Official Discord for Grand Quest Games, makers of Roblox game Grand Piece Online.
0
65,424 Online 647,264 Members
Axies are fierce, fantasy pets that you can battle & collect while earning crypto!