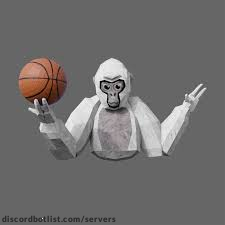 Monke hideout Discord Server
0
Full Monke hideout Server information, with invite link to join, along with Gaming channels and any related servers.
0 upvotes in June
10 Online
14 Members
The Monke hideout Discord server has 10 online members and 0 upvotes.
Monke hideout is a Gaming Discord Server.
Monke hideout Discord Server Described
: This is for the Gorrilas from Gorilla Tag
Join our fun Monke hideout we all here play Gorilla tag and have fun. Cmon where are you waiting for!
Similar Discord Servers
0
16,162 Online 60,680 Members
Trading Server for Path of Exile players on PC and MacOS. Come ask for assistance, buy builds and get price checks!
0
4,683 Online 38,703 Members
Server Role Player Anh Chị Em