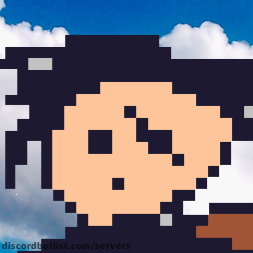 Noname's Discord Server
0
Full Noname's Server information, with invite link to join, along with Community channels and any related servers.
7
upvotes in March
The Noname's Discord server has 63 online members and 7 upvotes.
Noname's is a Community Discord Server.
Noname's Discord Server Described
: Мы официальное сообщество(Сервер) начинающих Стримеров-блогеров. На сервере вы можете общаться,стримить,играть.Заходите к нам, мы всегда рады новым людям!
Мы первое официальное сообщество(Сервер) начинающих Стримеров-блогеров. На сервере вы можете общаться,стримить,играть, а так же можете найти себе команду для совместных игр. На сервере присутствует много разделов(Музыка,Раздел стримеров,приколов и т.д). Отзывчивая модерация, ламповое общение. Заходите к нам, мы всегда рады новым людям!
Information
63
Online
145
Members
Similar Discord Servers
0
14 Online 20 Members
were sorry for being a noname! ;) anyhow! welcome to the nameless nexus! we're welcoming you with open arms!