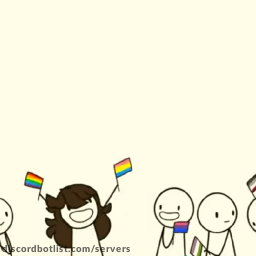 Ozone's lgbtq+ Server Discord Server
0
Full Ozone's lgbtq+ Server Server information, with invite link to join, along with Social channels and any related servers.
2
upvotes in March
The Ozone's lgbtq+ Server Discord server has 9 online members and 2 upvotes.
Ozone's lgbtq+ Server is a Social Discord Server.
Ozone's lgbtq+ Server Discord Server Described
: LGBTQ+ and ally server. Meet new people, relax and talk, make friends!
A server you can talk and socialize with other LGBTQ+ members and relax. We have a few bots for animals and mini games. We play games as roblox and mincraft together. (Other games too)
Information
9
Online
24
Members
Similar Discord Servers
0
3,473 Online 104,074 Members
All Servers you may need on Discord are here. Don't forget to follow events and current news.