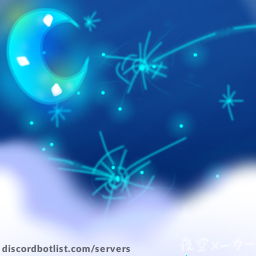 SCP Au Discord Server
0
Full SCP Au Server information, with invite link to join, along with Community channels and any related servers.
0
upvotes in March
The SCP Au Discord server has 10 online members and 0 upvotes.
SCP Au is a Community Discord Server.
SCP Au/Cannon Creation Club Discord Server Described
: If you into scp and like making stuff for it, then The Scp Au/Canon Creation Club is the server is for you!
I have a couple of good bots on here and if it gets popular enough I might have some events from time to time
We even have a bot that shows memes from the r/DankMemesFromSite19 subreddit
I don't have any mods so I'm just running it on my own, I'll open some mod applications when there's enough members for it to be necessary
Information
10
Online
18
Members
Similar Discord Servers
0
49,330 Online 460,281 Members
Quackity's Community Server. Creators of Discord's Got Talent and other epic memes.
0
23,296 Online 194,589 Members
The official TechSource Discord server for all your tech topics!