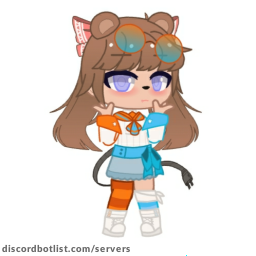 she's here mini movie Discord Server
0
Full she's here mini movie Server information, with invite link to join, along with Anime channels and any related servers.
0
upvotes in March
The she's here mini movie Discord server has 1 online members and 0 upvotes.
she's here mini movie is a Anime Discord Server.
she's here mini movie Discord Server Described
: This is a mini movie sever its still in progress and not the best sever you will ever see but the point is I need voice acters oh btw gacha
Hello I'm softi_orange but you can call me orange I'm making a mini movie and I need some help I just need voice actors and 2 developers (btw will have to take developers test) a couple of things you might want to keep noted sometimes I'm not online for like 1 week that's because I'm with my mom but i will be back
NEWS
It's the weekend
We have no members yay!!!
Some of these might be out of date so just so your sure
(2/05/2021)
Information
1
Online
2
Members
Similar Discord Servers
0
21,685 Online 120,516 Members
The largest and most popular freeroam experience on FiveM! Chill, Drift and PvP with up to 1500 other players, lag-free!
0
7,095 Online 56,877 Members
We're THE Marvel community to chat about everything from the Comics to Movies, from TV Shows to Games, and much more!